Buying or restoring
a Junior Zagato 
 
The Junior Zagato is a beautiful and gradually becoming more and more rare type of Alfa Romeo.

Especially the last years collectors, investors and pure JZ lovers are very interested in owning an Alfa Romeo like this.

But they are hard to find.
And often, although "good looking" from the outside, with invisible serious to very serious (body) defects internally.


So when you find a Junior Zagato, it's important, not to decide overnight, but to collect as much documentation and historic information as you can get. 
Find out about the history of this phenomenal car.

Try to get the Junior Zagato "under your skin" and become familiar with this very interesting Alfa Romeo, designed by Mr.E.Spada as an employee of car-designer Zagato.

After 50 years of excistence, which was never the intension (!!), there are a lot of points of "interest"(read "special attention") that should be carefully considered and where you could use some advice.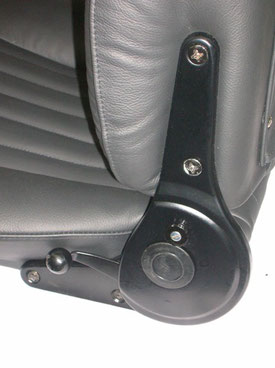 JZ SEAT HINGES
Members in regular contact with
"Het Junior Zagato Archief" could subscribe in an "one time" action to have the hinges of their Junior Z overhauled.

This special action took place in August/September 2020
and in October/November 2020 we were happy to send the renovated hinges back to their owners. 
Our mechanics have done a very satifying job!

About 25 sets of hinges have been repaired and we have a few sets, especially for this purpose newly produced, internal hinge parts left. 

So, if you would decide on second thought to have your JZ hinges overhauled,
you can send an e-mail to:

info@hetjuniorzagatoarchief.com
Please be aware that just a few sets are available so:

"first come, first serve"
and note: down payment is required.

some more information about :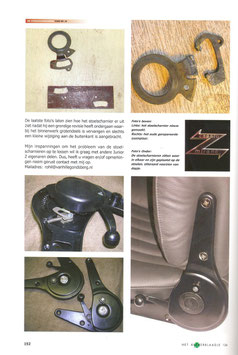 THE HINGES of the seats:

In the fantastic club magazine "het Klaverblaadje" ("the clover leaf") of the  SCARB in het year 2009 we have been allowed to write a comprehensive article about the problems there may be (and in general are !) with the seat hinges of, in particular, the driver's seat of our Junior Zagato.

( Members of the Junior Zagato Archief can order this article -copies at cost plus shipping-, providing a quote for an individual solution for their hinges).
 
Fortunately, ever since we have been able to solve this "hinge problem" for several members, even for owners in Japan !

In this article we have not shown the rear of our tongue, bound as we are to the agreements we have made with the restoration specialist, who ultimately has put forward the solution for the manufacturing defects.
In addition, each hinge is not the same:
some are very badly repaired in the past, some are somewhat welded or equipped with bolts that are not very original ..........etc.
The state of the hinge is therefore very important for the amount of the costs.
 
So now you know that we have the solution to the problem  and we are happy to work with you.
When you send us your hinges you will receive a personal quote (no strings attached).

Take no risk on the chance to be driving in your JZ with 140 mph and losing control over your car because the backrest backwards suddenly skips!???
Last but not least:
when you have seats in your Junior Z or 1600 Z or should be able to find original seats for your Junior Z, be aware of this "hinge" problem.
In addition to the (high !!) purchase price for the seats, you must be aware that restoring the hinges will take a substantial part of your budget !
Also the frames of the seats are very fragile and usually partly broken and rusted, which will need repair and most of the time also upholstering.
(for more detailed information: read more on the page of the Junior Z Workshop !)
You will, therefore, meet the necessary pitfalls........... be warned!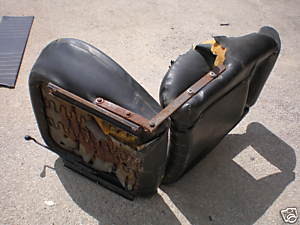 Solving the HINGE- PROBLEM !!
...............Quite easy ???

You can of course also solve the problem with the seat hinges as an owner of a Junior Zagato in Germany did.
Tears spring to your eyes.
Beautiful is different, isn't it?
(But it safes you a lot of money !)



Het probleem met de stoelscharnieren kan je natuurlijk ook oplossen zoals
een eigenaar van een Junior Zagato in Duitsland heeft gedaan.
De tranen springen in je ogen.
Fraai is anders, nietwaar ? 

De stoelscharnieren,,,,,,,,,,,,,,,,als die problemen blijven geven !

In het fantastische clubblad "het Klaverblaadje" van de SCARB jaar 2009 hebben wij een uitgebreid artikel mogen schrijven over de problemen die er kunnen zijn met de stoelscharnieren van met name de bestuurdersstoel van onze Junior Zagato.

Donateurs van het Junior Zagato Archief kunnen dit artikel bestellen (kopieën tegen kostprijs excl. verzendkosten) , waarbij zij tevens een offerte voor een individuele oplossing voor hun scharnieren bij ons kunnen opvragen.
Gelukkig hebben we sedert het plaatsen van het betreffende "scharnieren-artikel" o.m. een aantal Japanse (!) eigenaren kunnen helpen om hun probleem op te lossen.
In het genoemde artikel hebben wij niet het achterste van onze tong laten zien, gebonden als we zijn aan de afspraken die we hebben gemaakt met de restauratie-specialist, die uiteindelijk de oplossing voor de fabricagefouten heeft aangedragen.

Voorts is immers niet ieder scharnier hetzelfde:
aan de ene is al wel ruimschoots geknutseld, aan de andere niet.

De staat van het scharnier is derhalve erg belangrijk voor de hoogte van de kosten.
Dus U weet nu dat wij de oplossing voor het probleem in huis hebben en het graag samen met U oplossen.

Neem geen risico op de kans om met 140 kilometer per uur toerend in Uw JZ
ineens de controle te verliezen over Uw auto omdat de rugleuning plotsklaps
achterover slaat ! ??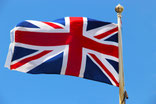 PREPARE BEFORE YOU START

We fully understand that buying a Junior Zagato is very tempting.
We know from our own experience and that of others, that is is very important to prepare yourself as well as possible before you even think of buying a Junior Zagato.

Give yourself the time to collect documentation, backgroud information and most importantly
the full history of the JZ you have in view.
Despite all of this, only in daily practise and after the purchase, while working on the car,
you will find out what kind of Junior Z you have purchased.

Before you buy, take someone with you with a lot of (proven!) experience in working on / with a Junior Zagato to have a thorough inspection on the car.

A beautiful paint and much filler can conceal the true state of the sheet metal.
(and often does !)

So all in all, be carefull and cautious!

AND READ THE INFORMATION ON OUR WEBSITE,
we are sure there is a lot of information that will help you to get to know and understand
the Junior Zagato better!
Wiring Scheme !
Before you start the repair or restauration of your Junior Z  it's very wise to have a
"wiring scheme" in your possession, so you can see how the wiring harness is constructed.

Only after the production of the Junior Z 1300, Alfa Romeo realized that a wiring scheme should be supplied to the owners.
The best place: in the car manual.

When production of the 1600 Z started, a wiring scheme (in a rather small size) was added to the instruction manual.

Owners of a Junior Z can use this wiring scheme that was made for the 1600 Z, while there is just a slight difference.
To make it even more practical, the original scheme was blown up.
Up to almost poster size!

This enlarged and in plastic laminated scheme , is available for our members.

Members can buy this scheme at a very reasonable price and you can order one by sending your e-mail to:

info@hetjuniorzagatoarchief.com
*) also the instuction manuals (Junior Z and 1600 Z) are in our stock.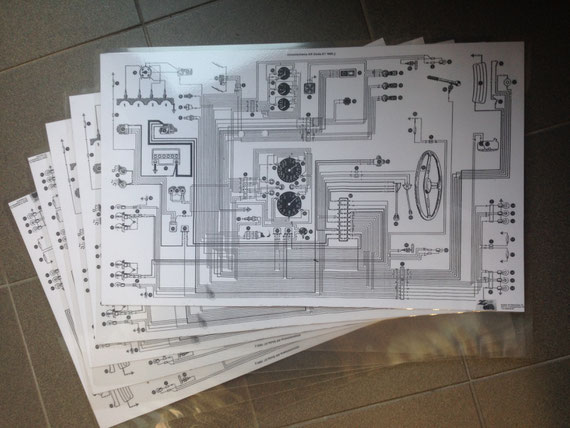 Componenten schema
Voor zowel de Junior Z 1300 als de 1600 Z Junior Zagato hebben wij een "componenten" schema voorradig in groot formaat.

Handig om aan de muur te hangen wanneer U bezig bent met het opnieuw aanleggen van de kabelboom, bij het repareren / vervangen van de bedrading of het toevoegen van schakelaars, relais of toevoegen van extra meetinstrumentarium in het dashboard.
Zou u al in het bezit zijn van een schema, een vergrootglas heeft U niet meer nodig !
Het schema is nu standaard geplastificeerd (gelamineerd) .
Donateurs die dit schema willen ontvangen sturen een e-mail naar :
info@hetjuniorzagatoarchief.com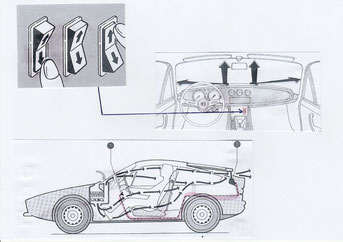 Opening the rear window/trunk in slow-motion ?
(or not at all anymore?)

During the years we have encountered electrical problems with the Junior Zagato.

One of them is the, by the way very interesting, system for opening/closing the rear window.

For insiders: also a system to access the trunk and operate the ventilation system.
Due to the fact that originally the electric power was directed straight through the switch that is installed in the console and is meant to operate the rear window motor, the switch will wear out because of the hard work.
The rear window is quite heavy and to open it, a lot of power is needed.... time and time again during more than 40 years of existence!
We have found a quite simple solution that makes the switch from now on spared for (the rest?) of your JZ cars life and also allows for more ease of use: the window opens and closes quite rapidly.

Members of our Junior Z Club can buy a complete new (NOS) rear window engine
in exchange for the old device.
(The exchange-price that you receive for the old device depends on the condition).
The new rearwindow set exists of :
2 complete harnesses, new microswitsches, a support, 2 x relais and switch (console), wiring and of course a good (NOS) running and tested engine for the rear window device,
all "PLUG & PLAY ".
The only thing that is needed is to connect the device behind the console with the battery.

Note: The stock is limited.

For more information please send your e-mail to:
info@hetjuniorzagatoarchief.com
We are convinced that you will enjoy this solution during your JZ driving for years to come. 
When you have any further questions or remarks, please let us know.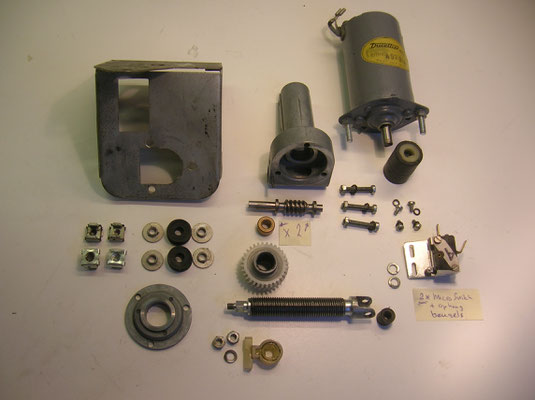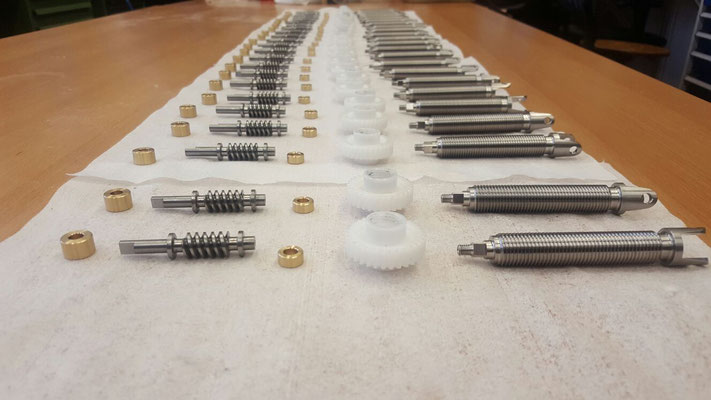 Reproduction of some parts of the rear window engine.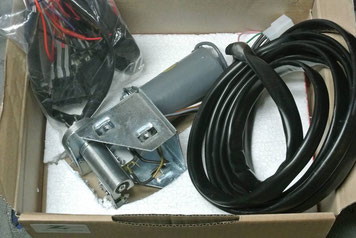 Rear Window engine (NOS)

Some time ago we managed to buy parts  for the rear engine device.
The device consists of more than 40 separate parts (!!)

In our JZ Workshop we completed the restoration of several sets, as shown in the picture.
The device is fully equipped with wiring harness , connectors ,  electric scheme, a new switch,  2 x relay and 2 new microswitches.
.
The sets are all tested , running well and smoothly.
.
Installing in your Junior Zagato will be "a piece of cake "!!

For more information , send your e-mail to: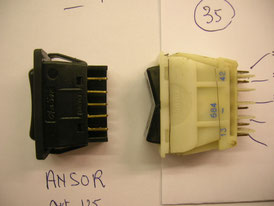 SCHAKELAAR motortje achteruit
(switch for the motor rear window)

Iedere JZ is uitgerust met een vernuftig bedieningssyteem van de achterruit, maar na 40 jaar kan met name het schakelaartje in de console problemen gaan geven.
 
Alternatieve schakelaars zijn alleen voor handen en zeer goed bruikbaar indien je 2 relais toevoegt.
(zie informatie " Plug & Play "set )

TIP 1: wees heel zuinig op de originele schakelaar !
Heeft U een probleem en bent U donateur:
stuur de schakelaar naar ons op, dan maken we 'm voor U ! 
TIP 2: mocht het electro motortje kuren hebben of de geest lijken te gaan geven, wij hebben complete nieuwe motortjes op voorraad liggen ,
(voor foto's : zie de diavoorstelling op de pagina "Onderdelen").
Het oude motortje levert U dan bij ons in.
TIP 3: U kunt schakelaar voorzien van twee relais (zie hierboven onze "PLUG & PLAY set" ) waar door de stroom toevoer niet direct (meer) naar de schakelaar gaat en voorkomt dat deze op den duur doorbrandt.
Het zal u niet ontgaan dat vooral als je de ruit probeert te openen, dit heel moeizaam/langzaam gaat.
Met de relais zult u merken dat het openen en dicht doen aanmerkelijk sneller gaat. 
Een relatief kleine ingreep die zorgt voor veel plezier.😊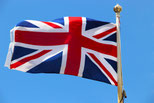 Every JZ is equipped with an ingenious control system for the rear window, but after 40 years and more, the switch in the console in particular can cause problems. 
Alternative switches are available and very useful if you add 2 relays. 
(see information "Plug & Play" set)

Tip 1
Be very careful with the original switch! 
Do you have a problem and when your are a member of our JZ-Club:
send the switch to us and we will repair it for you!
Tip 2:
If the electric motor has a cure or seems to give up working, we have completely new motors in stock, (for photos: see the slideshow on the page "Parts".)
You are asked to return the old motor to us.
Tip 3:
You can equip the switch in the console with two relays (see our "PLUG & PLAY set" above) in order to lead the power supply not directly through the switch and which prevents the contact points from burning out over time. 
You will notice that in most cases especially when you try to open the window, that
ihis goes very difficult / slow. 
With a system based on relays and a complete overhaul of the running parts in this device, you will soon notice that opening and closing is much faster and more smooth.
A relativly small procedure that provides you with a lot of fun.😊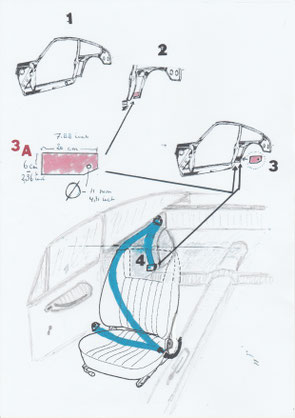 How and  where to install seatbelts in your Junior Z ? 
The JZ cars were, from the production date, equiped with 3 mounting holes for the fixed strings.
For comfort, but also safety and more easy to use reasons, a lot of owners have decided to replace the existing strings (*seat belts) with strings with a " roll- on and roll- off " system.
To make this possible, there is in fact, a quite easy way to realize this.
You need an other mounting point.
With cars which our in restoration, you can anticipate by welding two iron plates in the body as shown in figure 2 (and specified in figure 3 A).

With Junior Z's which are not being restored, the procedure is somewhat more difficult, while you need to separate the rear interior panels and take good care of the paint while welding the mounting plates in the body.


But....we can tell you, it is worth it !
When you follow the procedure as shown,
the result will be that you will enjoy your new equipment !

Het Junior Zagato Archief can supply you with the iron plates with the mounting holes in the right measures, even with the bolds and rings.
If needed, also the proper seatbelts - set.

For more specific information, please contact us by e-mail ( info@hetjuniorzagatoarchief.com)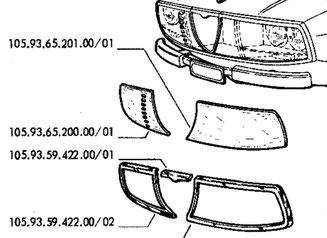 "Cornice mascherina" of wel RVS front frame te koop !?
Alle Junior Zagato's hebben dat prachtige front met twee dubbele koplampen, het geheel opgesloten met een 3 delig RVS "kozijn" met twee plexiglas ruiten.

Maar mooi zijn, levert ook de nodige kopzorgen op, zo blijkt in de dagelijkse praktijk. 
Door de tand des tijds is het RVS frame soms niet meer om aan te zien.
Of een medeverkeersdeelnemer parkeert (zónder een briefje achter te laten) zijn auto met trekhaak in het voorfront van Uw prachtige JZ, met alle gevolgen van dien.
Ogenschijnlijk lijkt vervanging niet lastig, immers de firma Afra in Milaan biedt een complete set voor een "luttel" bedrag te koop aan.
Ogenschijnlijk.......... want gebleken is dat het frame (doorgaans) niet op de neus past.
Reden: U heeft een hand gebouwde automobiel, die in kleine series werden gebouwd.
Als U geluk heeft, past een besteld exemplaar, vaak niet.
Navraag bij de leverancier leert ons dat de frames gemaakt zouden worden) op de "originele" mallen, die Afra in haar bezit heeft (foto's daarvan in ons archief).
Om nu de neus/carrosserie aan te passen aan het frame...lijkt ons wat te ver gaan.
Advies:
Bestellen, maar onder het beding dat U de set kunt retourneren indien deze niet op uw JZ past.
(via ons als donateur.....met korting !). 
TIP 1: Ook de plexiglas ruiten zijn erg gevoelig en en hebben in no-time schade; deze ruiten hebben wij op voorraad (de originele exemplaren, maar ook nog imitatie ruiten).
De plexiglas ruiten zijn uiteraard voorzien van Zagato-inscriptie en Carello nummer.
(de ruiten die momenteel elders worden aangeboden zijn van slechte kwaliteit en wijken in hoge mate af van het origineel)
TIP2:

Velen onder ons hebben geprobeerd een oplossing te vinden om het plexiglas
op een goede manier te monteren.
Wij hebben een keur aan mogelijkheden voorbij zien komen, maar die laten we hier onbesproken.
Origineel werden de plexiglas ruiten met klemmetjes ( " moletta fiss.plexiglas", zelfs met een onderdeelnummer dat alleen in de 1600 Z onderdelen catalogus wordt genoemd: 105.93.65.201.00/05).

Als gevolg van het gebruik van het slechte materiaal zijn deze klemmetjes bij 9 van de 10 Junior Zagato's "verdwenen" door breuk of wegroesten.
Het blijkt dat veel JZ eigenaren deze klemmetjes nooit onder ogen hebben gehad.

Wij produceren deze klemmetjes voor een ieder die ze mist opnieuw:
U heeft een set van 8 stuks nodig met 2 stuks als reserve , derhalve 10 stuks.

U zult er plezier van hebben en zich afvragen:" hoe eenvoudig kan het zijn ?"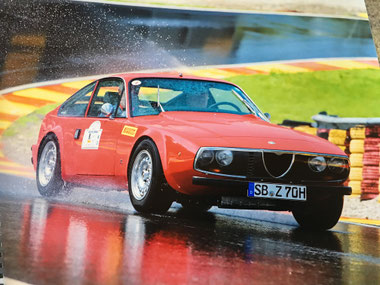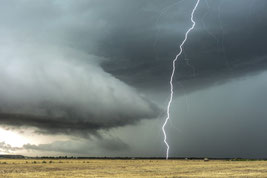 The Junior Zagato and its drainage /
The Junior Z and the "water drain system"

Owners of our illustrious and extraordinarily beautiful Junior Z will think twice about driving their car in the rain or leaving it in the rain at all. |
But sometimes it happens to you once and you can't prevent your car from getting an involuntary shower.
Then it is important to prepare the car optimally.
One of these precautionary measures includes a properly functioning "drainage".
We, too, are always surprised when we come across things we never knew existed before.
One of those matters concerns the drainage at the front of the Junior Zagato.
On either side of the hood, in the rain gutters, in the corner where the bodywork is at an angle of 90 degrees, there are water drainage holes.

At the bottom of both drain holes there should be a welded pipe again, and this pipe is then fitted with a transparent or black drain hose, which opens into the wheel housing of the right and left front wheel, respectively.

It is important to confirm that this drainage is there at all and that the hose is cleaned regularly, so that the water can run away easy.
And does not run into the nose of the bodywork !!!
(one of the reasons that in most cases the " traverse" under the front/radiator is corroded,
and must be replaced, sometimes also parts of the local chassis is rusted)

De Junior Zagato en haar afwatering /

The Junior Z and her "water drain system"
Bezitters van onze illustere en buitengewoon fraaie Junior Z zullen zich wel twee keer bedenken om hun auto bij regen te rijden of überhaupt in de regen te laten staan.

Maar soms overkomt het je toch een keer en kan je niet voorkomen dat je auto een onvrijwillige douchepartij over zich heen krijgt.
Dan is het zaak de auto optimaal te prepareren.
Onder één van die voorzorg maatregelen valt een goed functionerende "afwatering".
Ook wij zijn steeds weer verrast als we zaken tegenkomen waar we het bestaan voorheen niet van wisten.
Eén van die zaken betreft de afwatering aan de voorzijde van de Junior Zagato.
Aan weerszijden van de motorkap zitten aan de voorzijde, in de regengootjes, in de hoek waar de carrosserie een hoek maakt van 90 graden, waterafvoeropeningen.
Aan de onderzijde van beide afvoergaatjes hoort weer een vastgelast pijpje te zitten en aan dit pijpje zit vervolgens een doorzichtig of zwart afvoerslangetje, dat uitkomt in de wielkast van het rechter- respectievelijk linker voorwiel.
Het is zaak vast te stellen dat deze afwatering er überhaupt zit en dat het slangetje regelmatig wordt schoongemaakt, zodat het water ook werkelijk kan worden afgevoerd.
En niet in de neus van de carrosserie loopt !!!

Controleer bij Uw JZ of het afvoersysteem in orde is
Dat voorkomt weer veel onnodig vocht waar het niet vochtig moet zijn.
Aan de achterzijde, aan de onderzijde van de achterruit is eveneens een dergelijk afvoersysteem aanwezig.
De bijgevoegde foto's / tekeningen zullen e.e.a. verduidelijken.

Heeft U vragen: schroomt U niet om onze toelichting/hulp te vragen.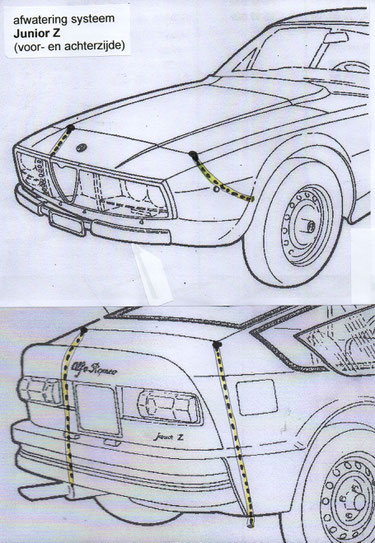 De Junior Zagato achterbumper

De achterbumper van de Junior Zagato bestaat uit de navolgende onderdelen:
een voorgevormd hoofddeel van metaal waarop twee u-profielen zijn aangebracht, op de twee U -profielen worden twee rubber profielen bevestigd.

De bumper wordt tegen de carrosserie bevestigd met een viertal bouten in kooimoeren; deze twee moeren zitten aan weerszijden van de bumper; tussen de bumper en de carrosserie zit een rubber profiel in de vorm van het uiteinde van de bumper en de carrosserie. Voorts wordt de bumper met twee bouten en moeren in het midden van de bumper aan de carrosserie vast gemaakt.
Het geheel wordt aan de bovenzijde met twee RVS lijsten afgewerkt.

Er valt over de bumper met toebehoren veel te vertellen.
Belangrijk is te weten dat het grootste probleem bij de achterbumper zit in de U-profielen.
Af-fabriek werden deze profielen, zonder enige vorm van (roest) behandeling gepuntlast op de eveneens kale bumper. Tussen deze twee U profielen zit ruimte.
Met verloop van tijd zal het vocht dat altijd tussen het U-profiel en de bumper zelf zit, gaan corroderen.

Aan de buitenzijde zie je daar een hele tijd niets van.
Tot .......het te laat is.
Want dan zit in eens bijvoorbeeld het stootrubber in het U-profiel los.
De foto's geven een indruk van hetgeen zoal wordt aangetroffen.
Bij aankoop van een JZ zou je dus altijd eerst de bumper moeten loshalen, want achter is het zoals gezegd altijd nat.
En zal er dus in meer of mindere mate sprake zijn van roestvorming; deze roestvorming kan zover gaan dat niet alleen de bumper met profielen (zwaar)  is aangetast maar ook de binnenzijde van de wielbak en soms de carrosserie-veer geheel is verdwenen.
Ons advies:
als je e.e.a.al heel lang niet los hebt gehad of de auto niet recent gerestaureerd hebt met aandacht voor dit specifieke probleem, demonteer de bumper en inspecteer e.e.a.
Het Junior Zagato Archief heeft het voornemen, bij voldoende belangstelling, ook de achterbumper voor de 1300 JZ (weer) in produktie te nemen.

Meld het ons als U daarvoor belangstelling hebt.  


The rear bumper of the Junior Zagato consists of the following parts:
a pre-formed main part of metal on which two U-profiles are attached, two rubber profiles are attached to the two U-profiles.

The bumper is attached to the body with four bolts in cage nuts; these two nuts are on either side of the bumper; between the bumper and the body is a horizontal rubber profile in the shape of the end of the bumper and the body.
Furthermore, the bumper is fixed to the body with two bolts and in the middle with one bolt.
The whole is finished at the top with two stainless steel covers.

There is a lot to say about the bumper with accessories.

It is important to know that the biggest problem with the rear bumper is in the U-profile.
In fact two profiles welded next to each other.

At the factory, these profiles were welded onto the bare bumper-frame without any form of (rust) treatment. There is space between these two U profiles and the bumper.
Over time, the moisture that is always present between the U-profile and the bumper itself will rust.

You don't see it from the outside for a long time.
Until ....... it is too late.

Because then suddenly, for example, the bumper in the U-profile comes loose.
The photos in the gallery gives you an impression of what we have seen with a lot of JZ's.

When buying a JZ, you should in fact always remove the bumper first, because as said before it is always wet behind.
And therefore, there will be rust formation to a greater or lesser extend;  this corrosion can go so far that not only the bumper with profiles is (heavily) affected, but also the inside of the spare-wheel arch and lugage floor.

Our advice:
if you did not dismount the bumper covers or/and parts (rubber) of the bumper for a long time , do so in order to inspect the whole rear part of the body so you know what ithe condition is.

Newly porduced rearbumpers are very difficult to get and expensive.

The Junior Zagato Archive intends, with sufficient interest, to reproduce the rear bumper for the 1300 JZ (again).

Please notify us if you are interested in this.
TIP
Invoering E 10 benzine
Zoals U ongetwijfeld al heeft vernomen (en gezien bij reizen in Frankrijk en Duitsland) zal de loodvrije benzine Euro 95 in de toekomst worden vervangen door zogenaamde E 10 benzine.

"Ouderwetse" toevoegingen, sterker nog: alle voor onze klassieker goede olieachtige bestanddelen hebben plaats moeten maken voor ethanol.
(als u de huidige benzine laat verdampen blijft er een poederachtig goedje achter en vooral dit bestanddeel is de boosdoener: een residu van vocht en ethanol).
De alcoholsoort "ethanol"is de octaanbooster van tegenwoordig .
Niets mis mee, als het niet niet heel erg hygroscopisch zou zijn (het trekt water aan) en water en ethanol produceren samen een zuur dat funest is vooral voor aluminium carburateurs, rubbers, pvc- en koperen leidingen.
Vocht in de brandstof is ook niet bevorderlijk voor de afstelling van de motor.

Het advies is om (1) als basis Euro 95  te gebruiken (naast een hogere literprijs, benzine waar 98 op staat biedt géén garantie dat dit ook werkelijk zo is. Meestal gaat het hier om aangelengde 95).

Gebruik naast Euro 95 een (2) goede octaanbooster die het octaan verhoogt met minimaal 5 punten zodat je op 100 uitkomt. (De Nordmotor zal niet "pingelen").

Alhoewel de klepzetels van Nord motoren erg solide zijn, wordt geadviseerd om daarnaast een (3) goede loodvervanger te gebruiken. De loodvervanger zorgt er voor dat de uitlaatkleppen niet inslaan en verbranden en draagt bij aan een stukje extra bovensmering (dat vinden de inlaatkleppen dan weer prettig).

Stalt U uw JZ langdurig, dan is het aan te bevelen om bijvoorbeeld een busje Bardahl (4) fuelstabilizer toe te voegen (voordat de auto de winsterstalling in gaat : rij er even mee zodat de stabilizer goed in het brandstofsysteem komt).
Dit produkt netraliseert het destructive karakter van ethanol/water mengsel en voorkomt dat er een gelei-achtige substantie achter blijft.
Omdat de benzine van tegenwoordig niet langer houdbaar is dan 6 maanden , voorkomt de stabilizer ook dat de brandstof uitdampt en veroudert.

Gaat U naar Frankrijk of Duitsland, neem  een (5) E 10 additief mee om Uw brandstofsysteem extra te beschermen tegen het over enthousiaste ethanolgebruik van onze buren.
(bron: KLassiek & Techniek nr. 172, Juli 2012 met dank aan Maurice)
Additieven zijn niet goedkoop. Om de kosten enigszins te reduceren kopen wij centraal in.
Donateurs van het Junior Zagato Archief profiteren hiervan. 

GASOLINE FOR 'OLD TIMER" JUNIOR ZAGATO

(our governments are destroying our beautiful oldtimers !
......when you do not watch your Junior Z-back (engine)..............

As you no doubt already heard (and seen when traveling in France and Germany), the unleaded petrol Euro 95 is largely replaced by so-called E10 gasoline.

"Old-fashioned" additions, in fact all of our classic good oily components have been replaced by ethanol. (as the current gasoline evaporates leaves a powdery stuff behind and above this substance is the culprit: a residue of moisture and ethanol).

The type of alcohol "ethanol" is the octaanbooster of today.
Nothing wrong with that, if it would not be very hygroscopic (attracts water) and water and ethanol together produce an acid that is disastrous especially for aluminum carburetors, rubber, PVC and copper pipes.
Moisture in the fuel is also not conducive to the adjustment of the engine.

The advice is to use (1) the base gasoline where 98 (although it provides no guarantee that this is really true) is advertised . Often, these are watered 95.

Use next Euro 98 possibly (2) good octaanbooster that increases octane by at least 5 points so you end up with 100. (The Nord Engine will not "ping").

Although the valve seats of Nord motors are very robust, it is advisable to add a (3) good  lead replacement. The lead substitute ensures that the exhaust valves will not suffer (get burned)  and contributes to a little extra over lubrication.
(the intake valves like this sometimes very much).

If you store your JZ for a long time in te garage for the wintertime, for example, it is wise to add a Bardahl (4) fuel stabilizer (before the car goes in the garage: drive around first a little bit so the stabilizer will be well mixed in the fuel).
This product neutralizes the destructive nature of ethanol / water mix and avoids that constantly a jelly-like substance will be left behind.
Because gasoline today is no longer tenable than six months, the stabilizer also prevents the fuel evaporates and aging.

When you go to France or Germany, take one (5) E 10 with extra additive to protect your fuel system against over-enthusiastic use of ethanol from our neighbors.

Additives are not cheap. To some extent to reduce costs, we purchase centrally.
Supporters of the Junior Zagato Archive benefit.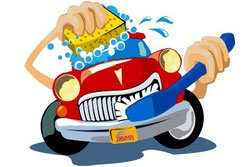 Voor de poetsers onder ons !
Als U werkelijk een mooi (en blijvend) resultaat wilt zien, dan raden wij U de produkten van ZYMöL aan.
Wij hebben bijzonder goede ervaringen met ZYMöL , nadat we diverse andere meer of minder bekende was- en poetsprodukten hebben gebruikt.

ZYMÖL produkten zijn wat ze zeggen, en doen wat ze zeggen.
En dat zie je echt wel eens anders.
Als donateur van Het Junior Zagato Archief heeft U de mogelijkheid een workshop
bij te wonen en de ZYMöL produkten zelf (of zien) gebruiken voor Uw JZ.
Als U wilt kunt U een catalogus bij ons verkrijgen, waarin alle te leveren produkten
uitgebreid staan vermeld.
(Via het Junior Zagato Archief bestellen levert ook nog een leuke verrassing voor U op)
Het kost een beetje, maar dan heb je ook wat.
Doen dus . 

For the cleaners among us! 
If you really want to see a beautiful (and lasting) result, than we recommend the products of ZYMöL. 
We have very good experiences with ZYMöL, after using various other more or less well-known washing and cleaning products. 
ZYMÖL products are what they say and do what they say. 
And you often see that differently with many other products.
As a member of The Junior Zagato Archive you have the opportunity 
to attend a workshop and use (or see) the ZYMöL products yourself for your JZ. 
If you wish, you can obtain a catalog from us, in which all products to be supplied 
are listed in detail. 
(Ordering through the Junior Zagato Archive also provides a nice surprise for you)
It costs a little, but than you also have something. 
So do.
    (The tips and descriptions about your Junior Zagato's technique and related matters that you find on this page have been included to the best of our knowledge and knowledge and the sources have been verified as carefully as possible; nevertheless, there may be an incorrect interpretation or representation, for which we accept no liability)
(De tips en beschrijvingen over de techniek en aanverwante zaken van Uw Junior Zagato die op U deze pagina aantreft zijn naar eer en beste weten opgenomen en de bronnen zijn zo zorgvuldig mogelijk geverifieerd; niettemin kan sprake zijn van een onjuiste interpretatie of weergave, waarvoor wij geen aansprakelijkheid aanvaarden)